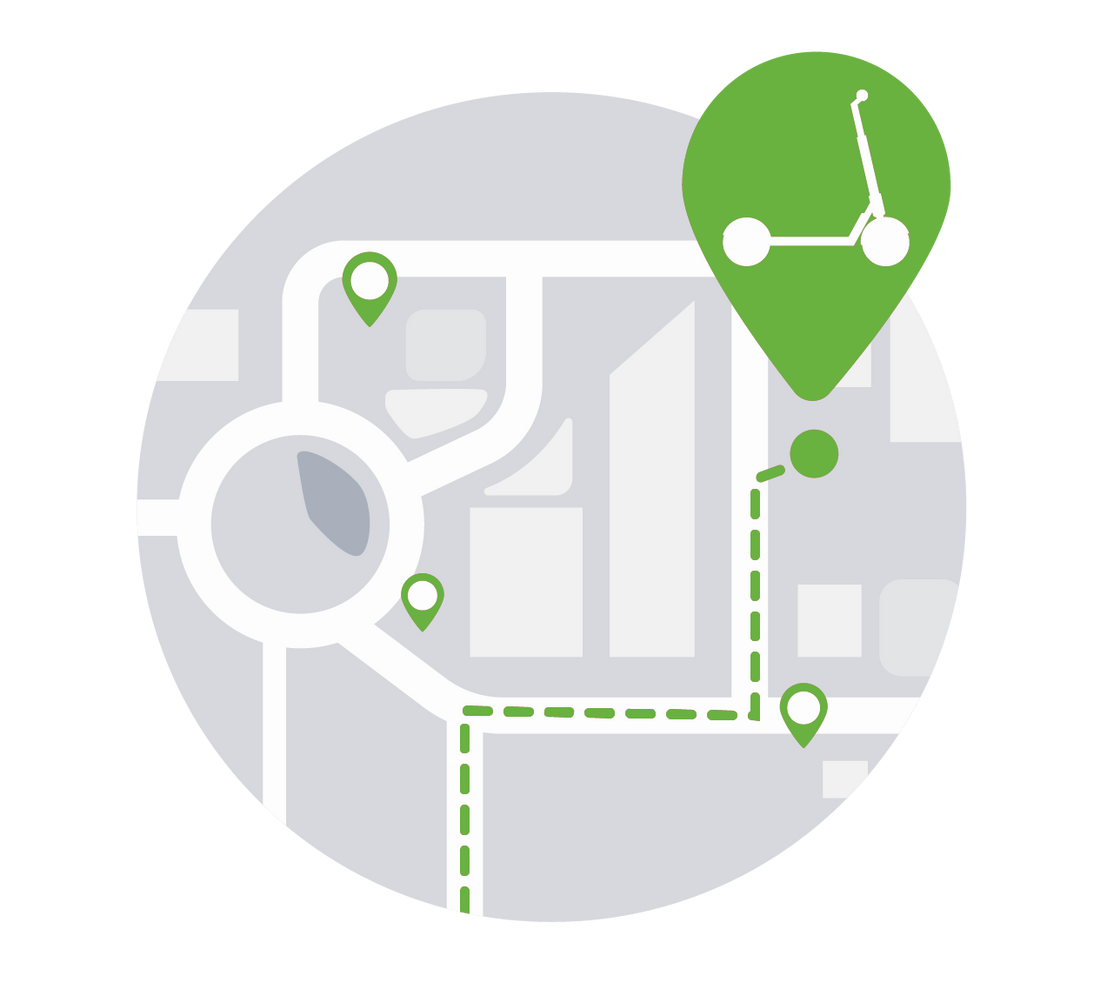 What options does the StapstAPP have
The StapstAPP is essential for sharing the electric scooters. The app is available for both IOS and Android to ensure that all customers can use the app. The mobile app will be used by the drivers to locate the vehicles, reserve them and plan a walking route to the vehicle.
The app is connected to the electric scooter to unlock the scooter. The StepsAPP shows all available steps in the self-selected area. In addition, the app keeps track of user profiles, payment information and trip history. User-friendliness is of paramount importance to us and we have therefore spent a lot of time developing it.
The app collects information about:
Location of the vehicle
Vehicle battery level
Status of the vehicle
Lock/Unlock
Collision with the vehicle
Stolen vehicle
Unsafe or illegal parking
Driving the vehicle recklessly
The app, or as we call it the dashboard, is used for fleet management.
Via the dashboard you can track the location and battery status of the electric scooter that belongs to the fleet. In addition, there is the possibility to switch off the scooter for a short time, for example if it needs maintenance or repair.
In addition to managing the vehicles, the dashboard manages data for:
Riders
Rides
Prices
Payments
Different fleets
Service